APICRadio brings together some of the most successful advisors in our ranks for an in-depth discussion about their businesses - hear their tips and tricks for success. In addition to interviews, APICRadio carries replays of all the APIConnect calls - so you can get everything in one stop. It's a great way to take APIC on the road - whether a long commute, a flight, or even at the gym.
​​
Members may listen to APICRadio episodes by obtaining a login to the member portal (click here) and clicking on the APICRadio Tab.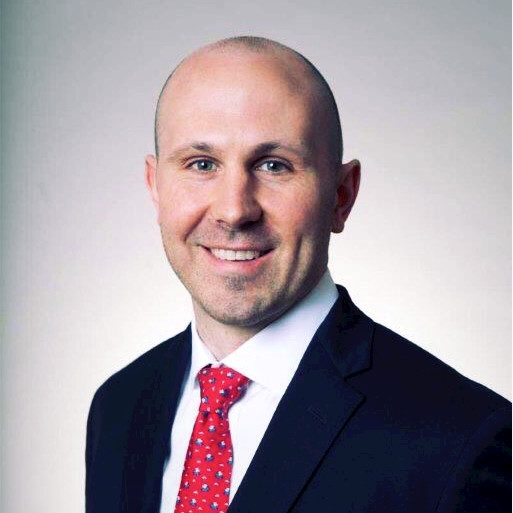 Matt Jones with Rich Hazzouri
The days of showing up at a prospect's office with donuts and coffee in hopes of nurturing leads are over. At least that's the case for those participating in Morgan Stanley's referral program. In this episode, Matt Jones, head of wealth management strategy with Morgan Stanley in New York, explains how his team follows a much more sophisticated path in cultivating lead flow. "We take a structured approach to engaging [leads] over an extended period of time of three, six, nine, even twelve months." During that time, Matt says, Morgan Stanley advisors are encouraged to use a "dynamic and iterative process," leveraging resources from across the organization to develop greater insights and expertise into what their prospects hope to gain. Matt says it' a formula that is working. "The thing that gets me really excited about the rest of this year, is the scale and ... the predictability of the new relationships and the flows that we're generating in partnership with advisors in the network," he says.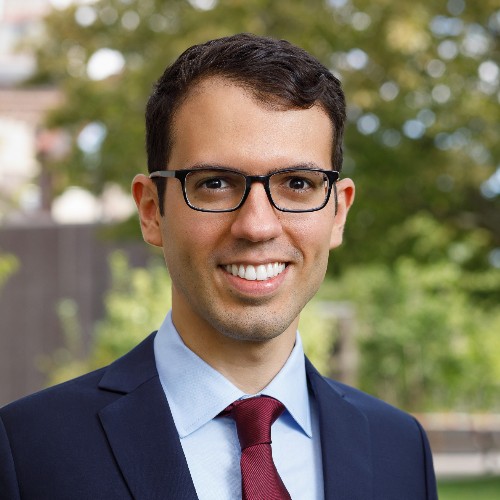 Paulo Costa on Client Perceptions with Rich Hazzouri
Today's headlines paint a picture where robots and artificial intelligence could soon replace a wide variety of human functions. But Paulo Costa, Harvard PhD and Senior Behavioral Economist and Investment Strategist for Vanguard, recalls not long ago when it was predicted that AI-driven "robo advisors" would displace their human counterparts. But, Paulo says, despite the hype, the data doesn't support that opinion. "Clients," he says, "want to stay with their human advisor." Listen to Paulo's timely and fascinating conversation with Rich Hazzouri.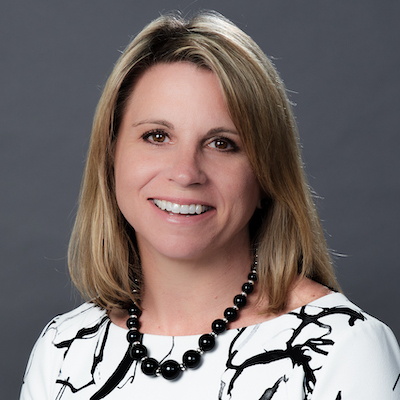 Kim & Chuck Rosenfield with Rich Hazzouri
In 1997 Kim Rosenfield transitioned from social work to financial planner, quickly realizing she was now a "social worker for people with money." At about the same time, she met her future husband Chuck, whose passion was investment management complemented her own skillset. In 2002, they joined forces and formed The Rosenfield Group at Morgan Stanley. Two decades later the business is "still going strong." Tune in and hear how Kim and Chuck balance business and family by playing to each other's strengths while respecting "boundaries."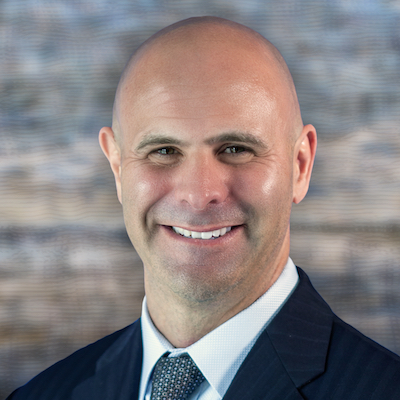 Ryan Caldwell with Rich Hazzouri
Ryan Caldwell — Chief Investment Officer of FS Investment's Chiron Fund — can't recall ever seeing an investment landscape quite like the one we're experienceing now. "For about 15 years, you didn't need to pay attention [because] all you needed was the S&P, but that game's over," he says. In today's market, Ryan says, a winning investment strategy requires paying close attention to the actions of the Fed, watching for signs of inflation, and factoring in an array of global concerns. This episode of APICRadio provides Ryan a chance to discuss the opportunities he sees in the U.S. seminconductor market as well as South Africa, Asia, and Europe. The trick, he says, is to build a strategy ready to respond to a changing market "as opposed to being … captive to it."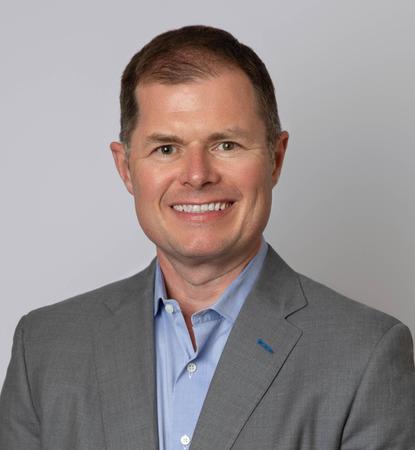 Jason Chamberlain with Rich Hazzouri
Find out how Jason Chamberlain went from retrieving faxes (yes, faxes!) as an office intern to overseeing a team of investment professionals. Jason is the head of The Patuxent Group at Morgan Stanley. In our latest podcast, he discusses the importance of bringing together the "most talented, smartest, hardest working, most empathetic people" when building a team.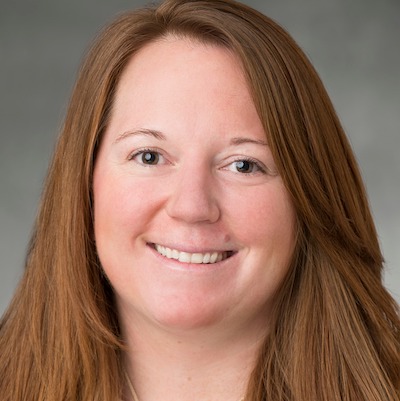 Kara Julian with Rich Hazzouri
Have you ever wondered why the firm does what it does, the way that it does it? Join Rich as he talks to Kara about what's coming in the future, and the projects that she's working on. In between moments of nostalgia, there is a plethora of insight tucked inside this month's episode. This episode was taped at the 2022 Annual Conference.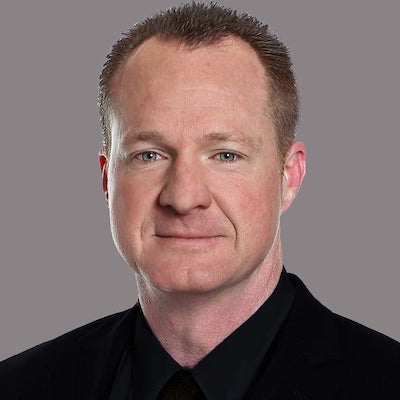 Tim Wilkinson with Rich Hazzouri
Join Rich Hazzouri for a discussion with Tim Wilkinson, Executive Consultant at Invesco. Tim discusses trends with advisory practices and gives practical insight into what to expect from the coaching process, and how to make the most of an external coach. Tim also reviews his methodology for leveraging the Cerulli Practice Innovation Index as a method for identifying strategies to grow your practice versus your peers in four key areas to effect change.
Kelly Castleberry with Rich Hazzouri
Rich talks with Kelly Castleberry - the 2023 APIC President about his journey in the organization, his plans for the year and his philosophies for cultivating a successful practice.
Troy Gayeski with Rich Hazzouri
Join Rich Hazzouri for a discussion with Chief Market Strategist for FS Investments. Troy gives his insights into the state of the market, and dives into his wealth of experience in the alternative asset management space.
Human Intelligence
Join Rich Hazzouri for the first conversation in a two-part series with Todd Campau, Chief Warrant Officer 4, human-intelligence technician and interrogator for the US Army. It's been a while since we've all been out in the social sphere, and Todd helps Rich to think strategically about social interactions to build trust, get information and build rapport in social settings. In this part, Todd reminds our listeners about the importance of approaching discussions with a strategy and the importance of planning.
Geof Close with Rich Hazzouri
Join Rich Hazzouri for a charming discussion with long time APIC member and crowd favorite Geof Close about his 40-year career, and the shift from "dialing for dollars" to today's consulting-based practices. Geof proposes an interesting challenge facing today's fiduciaries, and discusses his aspirations for his next career in philanthropic consulting
Sterling Shea with Rich Hazzouri
Join Rich Hazzouri for an in-depth conversation with Sterling Shea about his new role at Morgan Stanley, his insights on the best practices of top advisors, the benefits of diverse practices, differentiation, and key success factors for top-performing teams.
Rob Meredith with Rich Hazzouri
Join Rich Hazzouri as he speaks with Great Lakes Regional Director Rob Meredith. Rob makes his predictions for the future of Post-COVID business, how to build successful teams, and how best to leverage the APIC network for success.
Seth Redlus with Rich Hazzouri
Join Rich Hazzouri as he speaks with APIC Executive Director Seth Redlus for an APIC Update, followed by a conversation about consumer behavior trends and their potential impacts to advisors and their clients.
AJ Fechter with Adam Warshavsky
Join 2021 APIC President Adam Warshavsky for a literal backyard chat (cicadas in stereo) with AJ Fechter. AJ discusses his journey as an advisor and the experience of working under the wing and mentorship of Marvin McIntyre. AJ guides listeners through his philosophy of partnering in a successful and happy practice, and explains his sage perspective of the parallels between the mysteries of life and sandwich cookies.
Pete Cartwright with Rich Hazzouri
Join Rich Hazzouri for a delightful and frank conversation with former APIC board member and "APIC Swiss Army Knife" Pete Cartwright. Pete discusses how he built his practice and career from a holistic methodology of relationship building across clients, partners, staff and most important - family.
Betsy Pakenas and Caroline Gundeck
Join Caroline Gundeck for a frank conversation with trailblazer Betsy Pakenas. Recorded pre-pandemic, this interview digs into Betsy's methodology for building a successful team - specifically addressing building teams outside of your office walls. With calm resolve, Caroline examines the intricacies of Betsy's practice and learns how she leverages her local community to build relationships.
"Innovating in the Day-to-Day World" with Mary Deatherage & Rich Hazzouri
It's time for a little entertainment. Join Rich Hazzouri and Mary Deatherage for a fun conversation about innovating your day-to-day practice to increase success and find efficiencies. Well, if that doesn't sound entertaining, perhaps these topics do: How does your team relate to a Thanksgiving Day Balloon character? What would you do for a ham steak? How do you find a client who gets lost in "Sin City East"? Learn how all of these are germane to the ways innovation has improved the practices of these past APIC Presidents.
Rupa Jack, Ivar Bolander with Jennifer Kulp
Join Jennifer Kulp of T Rowe Price as she digs into the intricacies of merging mature businesses. Rupa Jack and Ivar Bolander provide a no-holds-barred discussion of the process they undertook to build a strong partnership. This fantastic interview provides some amazing, in-depth insights into their thoughts, mechanisms and dynamics - with fabulous results. Break out the notepad for this one! This interview was recorded at the 2019 APIC Conference.
Bill Nave & Chris Prater with April Ferrell
Join April Ferrell, Global Managing Director at Barron's for an in-depth discussion with two outstanding examples of the next generation of advisors - Bill Nave and Chris Prater - on their perceptions of the industry, how they've found success, and what support has been most influential in building their careers. This interview is part of a series of APICRadio sessions designed to highlight the lifecycle of advisors in today's market.
Marybeth Emson with Maureen Shuler
Join 2019 APIC President Marybeth Emson as she introduces and gets to know 2020 President Maureen (Mo) Shuler. This casual conversation is fantastic to share with your junior team members to learn about the path that Mo took from financially-focused teenager (that's not unusual in these circles) to analyst to advisor.
Steve Austin with The Swanson Team
Join Steve Austin as he learns the ins and outs of life within a family team. Keith Swanson, Meredith Parrish, Rachel Stauffer and Jonathan Swanson discuss how they manage their successful team while working within the family dynamic. The team talks openly about conflict resolution, division of labor, and the transition ahead as Keith plans his departure from the practice.
Bob Mandel with Kristina Van Liew
Join Bob Mandel as he talks with Kristina Van Liew about her journey from amateur Francophile to Financial Advisor. Kristina shares how she found her market niche, the importance of integrity in her practice, and how she learned to trust, empower and delegate to build a successful team.
Craig Dobbs with Rich Hazzouri
Join APICRadio Chair Rich Hazzouri for the kickoff of Season 2 of APICRadio. His guest is Craig Dobbs who shares his thoughts on how he delivers a personal touch in the RFP process and the challenges of maintaining a proper work-life balance.
George Cook with Paul Strebel
Join George Cook as he talks about the state of the business with Paul Strebel
Mike Engel with Tom Erdmier
John Tom Erdmier from Great Lakes Advisors as he talks with APIC's own Mike Engel
Rich Hazzouri with Seth Redlus
Join APIC Executive Director Seth Redlus as he interviews Rich Hazzouri about doing big business from a small town, what "winning" looks like, and the lengths he's willing to go to get business - with a pearly white smile to boot!
Mark Curtis & Jed Finn
Join Jed Finn as he interviews Mark Curtis in a marathon episode of APICRadio.
Brendan Trudden with John Ferrick
Join John Ferrick from Van Eck Global Securites as he talks with The Oracle's Editor, Brendan Trudden
Tim Skelly with Patrick Schussman
Join Patrick Schussman from Aristotle Capital Management as he talks with Tim Skelly about his practice.
Kelly Team with Fran Matten
Fran Matten of Goldman Sachs interviews the Kelly team of New Jersey and Washington DC about their multi-generational family practice.